InstaPay Application
Instant Transfers with Zero Fees!
With InstaPay application you can connect all your bank accounts of different banks in Egypt from one application and transfer instantly, easily and safely.
Download the application and transfer instantly 24/7 with zero fees to any of the below banks:
ALEXBANK

Arab African International Bank (AAIB)

Arab Bank

Banque Du Caire

Banque Misr

Commerical International Bank (CIB)

EG Bank, National Bank of Egypt (NBE)

Societe Arabe Internationale de Banque (SAIB)

Qatar National Bank (QNB)
Download the application, connect your account and transfer instantly 24/7: IOS, Android
Terms & Conditions apply.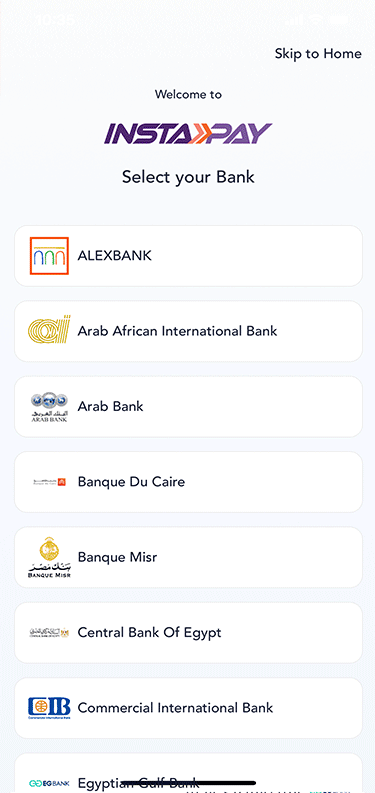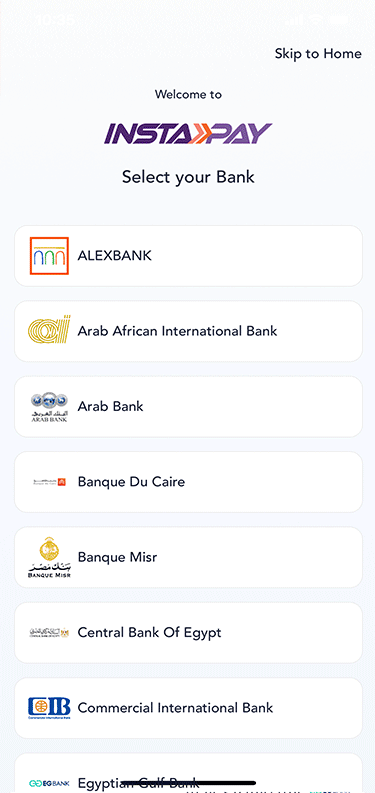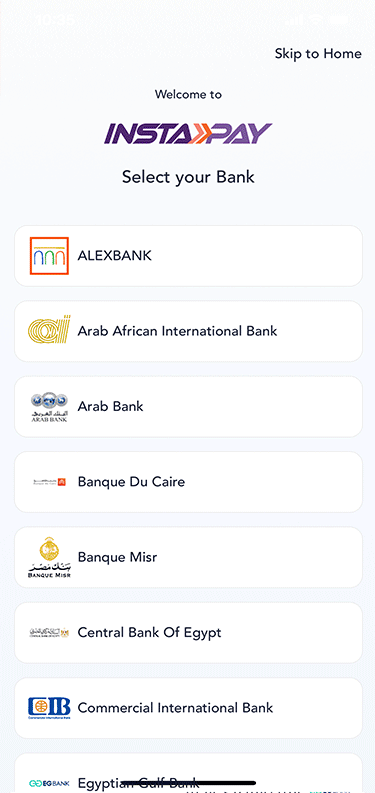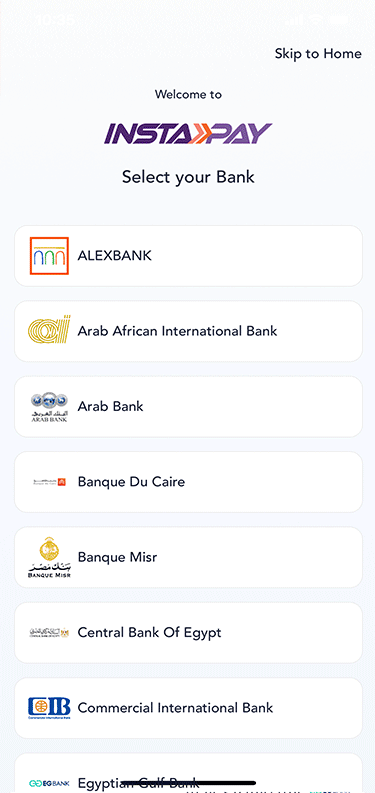 Connect all your Egyptian pound accounts of participating banks in one application
You can transfer to a bank account, any Meeza prepaid card, Instant Payment Address IPA, mobile number or to any e-Wallet in Egypt
Check the balance of the registered accounts and the latest 10 transactions
How to get started
Download the application and follow the below steps to register and activate
1
Choose the SIM card of the registered number in the bank.
You will be directed to send SMS to "4551" for confirmation.

2
Create your profile by entering your personal details, accept terms and conditions and allow access to the device settings.

3
Choose "ALEXBANK" then enter your Debit card number/Meeza Prepaid Card (16 digits) and Card PIN (4 digits) to add your bank account.
4
Choose the bank account or the Meeza prepaid card you want to register and create your Instant Payment Address (IPA).
5
Enter the OTP (One Time Password) that you have received via SMS then create your IPN PIN (6 digits) that will be used to execute transfers