Dear Customer,
Please note that we are performing routine system maintenance & you may face some instability with ATMs, POS, Digital Banking & Debit Cards services. We are working to have them reinstated.
Thank you
Free of charge transfer to other banks
All your transfers to other banks are free of charge, using ALEXBANK Internet & Mobile Banking.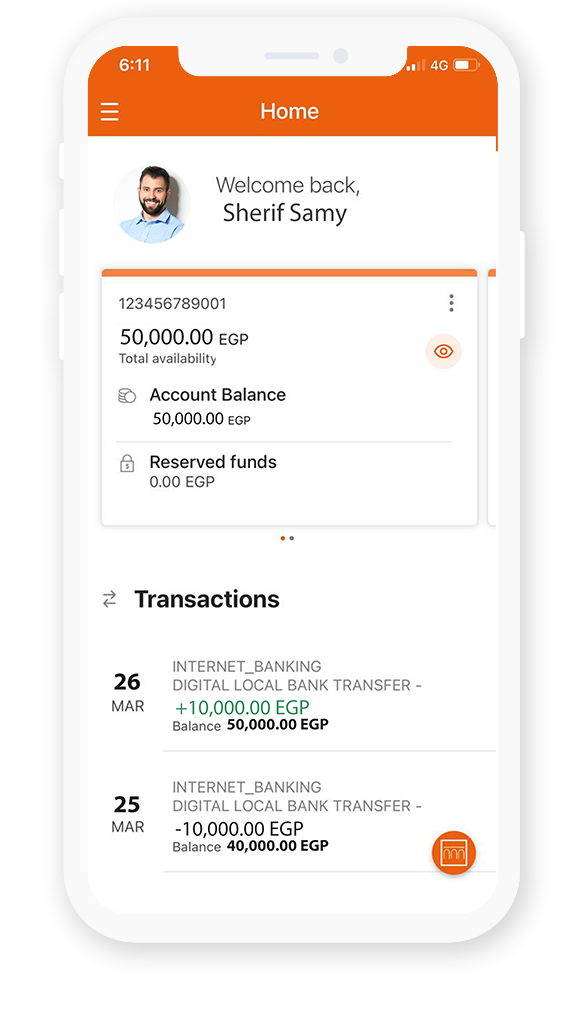 Mobile Banking Application
Anytime & anywhere
Monitor all your transactions & more
Discover More
Financing solutions for your needs
Get your personal loan up to EGP 1.5 Million and repay over 12 years*.
*Terms & conditions apply
Spend…Win & Cheer
Spend and win exclusive gifts every month with Liverpool cards from ALEXBANK
Apply Now
Zero Admin Fees
Apply now for a personal loan from ALEXBANK with zero admin fees. Offer valid till 4th of August 2021. Terms & conditions apply
Discover our Products and Services
Currency exchange
The rates on this page are against "Country currency"

Currency values set at

]