Free of charge transfer to other banks
All your transfers to other banks are free of charge, using ALEXBANK Internet & Mobile Banking.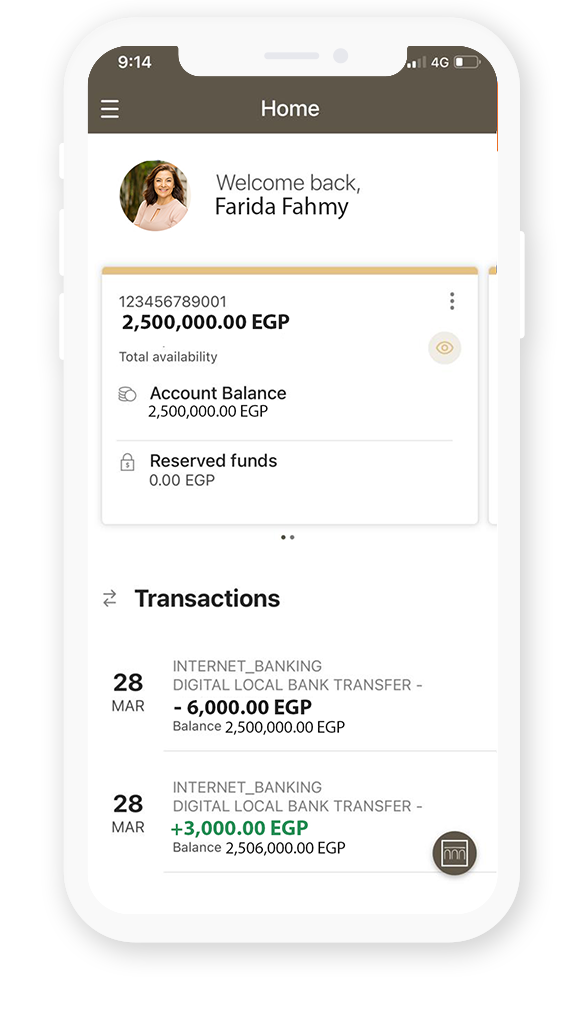 Mobile Banking Application
Anytime & anywhere
Monitor all your transactions & more
Discover More
Secured-Extra Loans
Now you can get financed up-to 120% of your deposits with the opportunity to postpone your installments for one year.

*Terms & conditions apply
Cashback up to EGP 250,000
Increase your balance in ALEXPLUS & Tawfeer Plus accounts with EGP 500K & its multiples
Discover More
Get ALEXPOINTS on your Loan
Get ALEXPOINTS worth of EGP 5,000 when you book a Secured Loan during August 2021.
Discover our Products and Services
Currency exchange
The rates on this page are against "Country currency"

Currency values set at

]