Free of charge transfer to other banks
All your transfers to other banks are free of charge, using ALEXBANK Internet & Mobile Banking.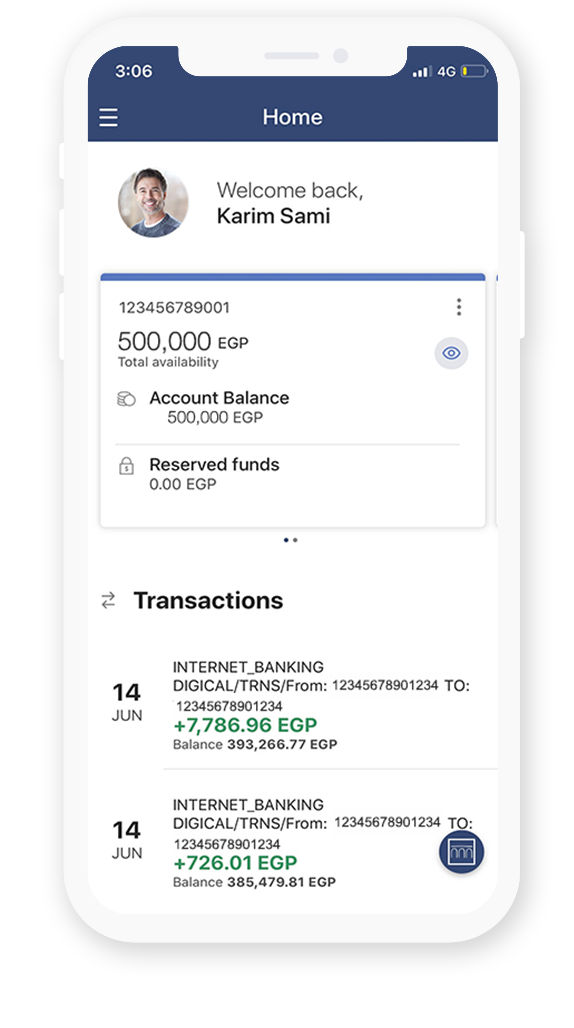 Mobile Banking Application
Anytime & anywhere
Monitor all your transactions & more
Discover More
Liverpool FC World Credit Card
Enjoy one of the highest credit limits in the market and a chance to win one of Liverpool FC prizes, in addition to Credit Card Installments programs that are designed to suit all your needs.
Cashback up to EGP 250,000
Increase your balance in ALEXPLUS & Tawfeer Plus accounts with EGP 500K & its multiples
Discover More
Get ALEXPOINTS on your Loan
Get ALEXPOINTS worth of EGP 2,500 when you book a Secured Loan during September 2021.
Discover our Products and Services
Currency exchange
The rates on this page are against "Country currency"

Currency values set at

]