People with Disabilities
ALEXBANK's efforts towards the Elderly and People with Disabilities (PwD)
In line with ALEXBANK's efforts towards the implementation of Financial Inclusion, the bank has taken several measures to guarantee accessibility for all its customers to enable them to benefit from the best possible banking experience. Accordingly, a lot of these efforts were directed towards creating an accessible infrastructure for the Elderly and People with Disabilities (PwD). The executed measures can be found in this section.
Included products and services:
Ebda' Account
Tiered saving account with monthly interest payments starting from EGP 250
No minimum account opening balance
Free account opening & maintenance fees
Inspire Debit Card
Free cash deposit & withdrawal from any ALEXBANK ATM
Experience an exclusive world of discounts using your card through ALEXDISCOUNTS
Earn 1.5 ALEXPOINTS for every EGP 1 you spend using your card and redeem them easily at finest brands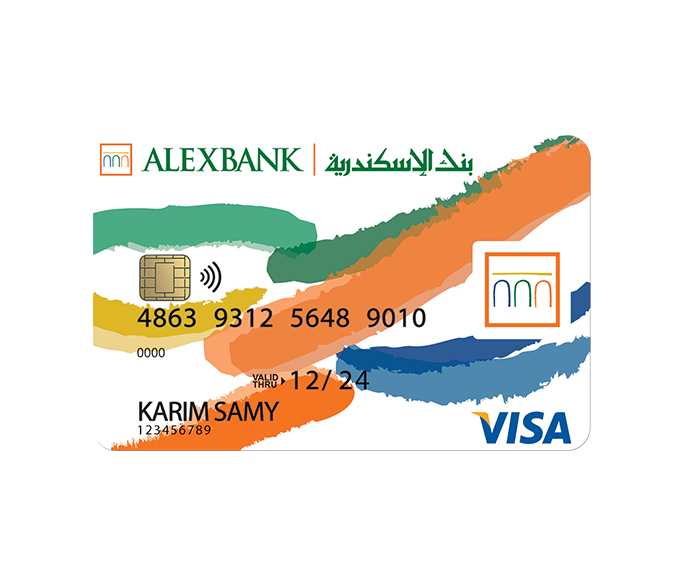 Meeza Prepaid Card
Pay your governmental transactions, pay your bills & domestic purchases easily
Reload the card and withdraw cash from any ALEXBANK ATM for free
No need to open a bank account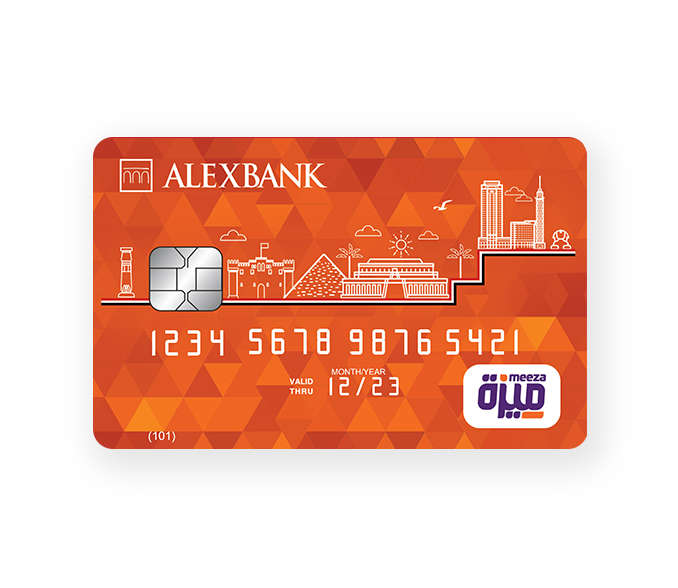 Mobile Application and Internet Banking
Access your ALEXBANK accounts easily and monitor your transactions instantly
Instant & secure Booking of Deposits through the Mobile Banking & Internet Banking without having to visit the branch
Easy transfers to your accounts or other accounts with the O-Key link, bill payments & transfers to any electronic wallet in Egypt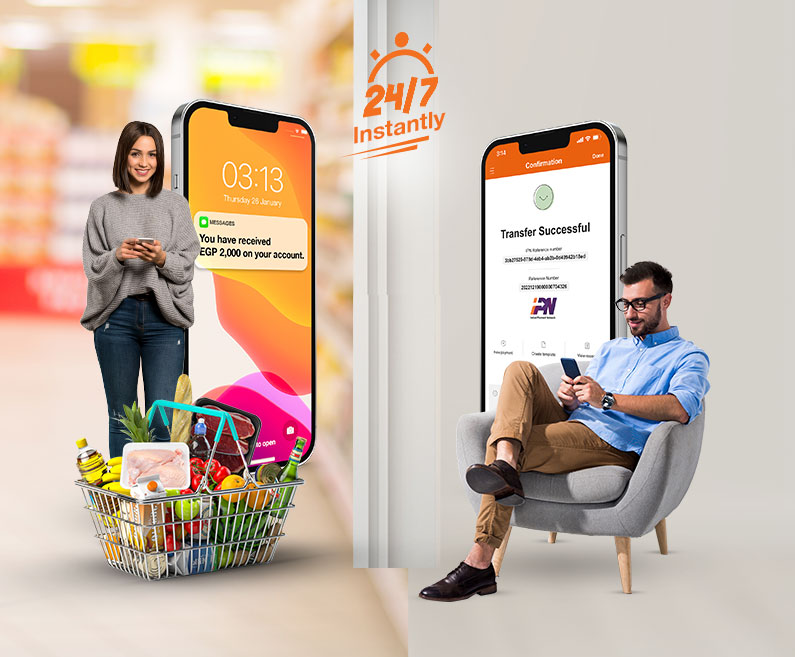 Ma7fazty Mobile Application
Combines all your essential daily money transactions in one mobile application
Fawry Services: Mobile top-up & bill payment, utility bill payment, microfinance instalment payment, donations, tickets and more
Cash In & Cash Out: Cash out/in money to your wallet from any ATM providing Card-less services, Fawry outlets or ALEXBANK branches
Elderly and People with Disabilities (PwD) Banking Experience...
Home Visits
To emphasize on the importance of providing banking services for everyone, ALEXBANK has provided home visits for People with Disabilities (PwD) and the Elderly.
Customers eligible for home visits:
Elderly aged 65+ years old with dormant accounts to reactivate their accounts
People with the below disabilities:

Mobility impairment
Visual impairment
Hearing impairment
Multiple impairments
Hearing and visual impairments
How to request a home visit
Eligible customers can request a home visit through ALEXBANK's website
For PwD customers home visit click here
For Elderly aged 65+ years old with dormant accounts click here for account reactivation
Or you can request a home visit by calling the contact center on 19033 or 19044 for MAGNIFICA and Private customers.
Required documents for PwD customers
People with disabilities Card or a medical report
Accessible Branches & ATMs
ALEXBANK is constantly working on improving its infrastructure, which is an important periodic step taken to ensure the continuous development of an accessible banking experience to all customers. Accordingly, we are continuously improving the below:
Making most of our branches wheelchair accessible.
Training staff to deal with PwD's needs.
Availing audio files for the terms and conditions of account opening form and Meeza card form, in addition to availing Braille format for the account opening form and Meeza card form across all bank branches to support customers with visual impairment.
Equipping some ATMs to assist visually impaired customers and wheelchair users.
Digital Accessibility
Egypt has been witnessing a lot of efforts towards digitalization, which comes with a lot of opportunities to reach more customers. Accordingly, ALEXBANK has carefully examined the accessibility of its services to better make use of digital opportunities to enable customers to reach the bank's products and services easily.
ALEXBANK's Digital Corner
The digital corner is located in Cairo and Gouna branches and includes a calling pod that allows the customer to communicate with customer service representatives via video calls. The calling pod is also accessible for wheelchair users. Additionally, customers can communicate with trained customer service representatives using sign language.
ALEXBANK's Website
ALEXBANK's website is especially designed to suit all our customers' needs to facilitate their online banking experience. The website is equipped to support customers with visual difficulties through the possibility of enlarging the font size, inverting colors and providing a web reader enabling our customers to listen to the bank products and services features and details.
Financial Inclusion & Employment
In 2019, ALEXBANK initiated and hosted the first edition of the 'Azm Inclusive Career Space' with the objectives of empowering and supporting people with disabilities, promoting diversity and inclusion in work environments and creating potential employment opportunities for this segment.
The event also encompassed several panels on innovative recruitment, best practices in the employment of people with disabilities, and full inclusion in the workplace through removing barriers and enhancing access to employment and education. Additionally, a number of training and developmental workshops to guide potential employers and candidates through the best practices in achieving more inclusive workplaces were hosted.
In 2020, ALEXBANK and Helm Consulting conducted two Disability Equality Training (DET) sessions to 30 of ALEXBANK frontline employees.
Handicrafts
In 2018, ALEXBANK and the Sawiris Foundation for Social Development (SFSD) launched "Qesetna Fi Herfetna" aiming to integrate persons with disabilities into "Ebda3 men Masr" by providing them with a quality handicrafts training program. The project was planned to build the capacity of more than 500 young men and women with motor, visual, audio or mental disabilities in four governorates and over the course of four years.
In 2021, as part of our Ebda3 men Masr initiative, and under the auspices of the Ministry of Social Solidarity, we hosted Diarna Exhibition. The guests of honor of that year's edition were artisans with disabilities who were provided 10 dedicated pavilions to showcase their products and support their cause. Diarna 2021 hosted 370 exhibitors, impacting 10,000 families, from all around Egypt's governorates including UNHCR refugees and artisans with disability.
Frequently Asked Questions
ATMs for mobility impairment
Hadayek El Kobba branch
Abbasia branch
Zagazig branch
Mina El Basal branch
New Maadi branch
Agouza branch
Dairut branch
Assuit branch
Suez branch
Maadi branch
Cairo branch
ATMs for visual impairment
Damietta Port branch
Sheraton Rehana branch
Mubarak Industrial Zone branch Quesna
Banha El Gamil branch
Port Fouad branch
Abo Tesht branch
Nubaria branch
Sheikh Zayed Branch
Ministry of Youth & Sport
New Damietta Branch
Tanta Branch 2
Menya Branch
Beshay Steel Co. 1
Mina El Basal branch 2
Khanka branch 3
Samalout branch 2
Toukh branch 2
Fathala Market Tanta
El Galaa Damietta branch 1
El Salam Concord Hotel branch 2
Mas Jewelry Alexandria
Tour Sinai branch 2
Borg El Arab branch
Abo Teg branch
Sinnuris 2 branch
Gouna 2 branch
Concord Alsalam Sharm El Sheikh
Borg Al Arab Industrial Zone
Borg Al Arab 2nd Industrial Zone
Pyramids Park
Fayoum Bani Suef road
Almania Co.
Al Rabea Hospital
Electricity Company Smouha
GO mart
Petromen Al Obour
TAQA Gharb Somid
Platinum Mall
Total Oasis
Al Suez Club
Golf Residence
Chillout Al Mansoura
Al Tahan Pharmacy
Fawry Ehnasia
Fawry Al Wasta
Fawry Smsta
Fawry Al Khosous
Metro Max Market
Fawry Al Qanater Al Khayrya
Al Torgman Mall
Click here to locate your nearest ATM.
Contact us on the below email and we will reply to you the soonest
accessibility@alexbank.com