Women are life. They grant life to their families and those around them, making them a vital pillar to any institution. ALEXBANK supports & empowers Egyptian women so they can fully attain financial independence and enhance their leadership potential by offering them the best possible banking products and services catered to their needs.
Included products and services:
Ebda' Account
Tiered saving account with monthly interest payments starting from EGP 250
No minimum account opening balance
Free account opening & maintenance fees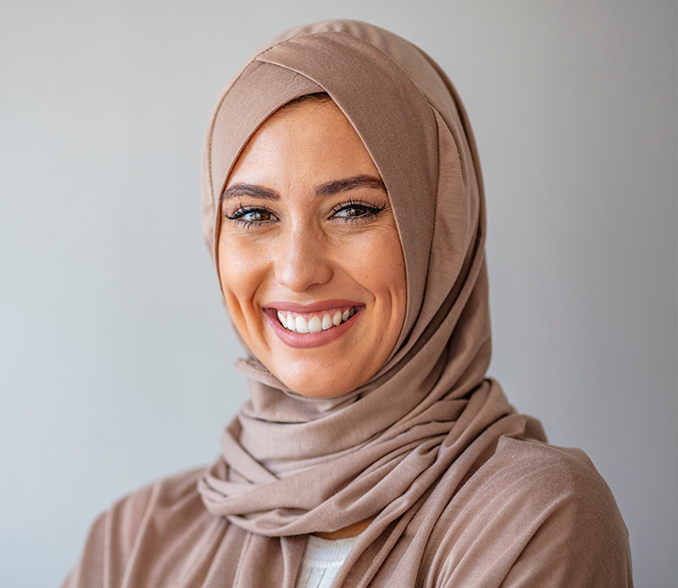 Inspire Debit Card
Free cash deposit & withdrawal from any ALEXBANK ATM
Experience an exclusive world of discounts using your card through ALEXDISCOUNTS
Earn 1.5 ALEXPOINTS for every EGP 1 you spend using your card and redeem them easily at finest brands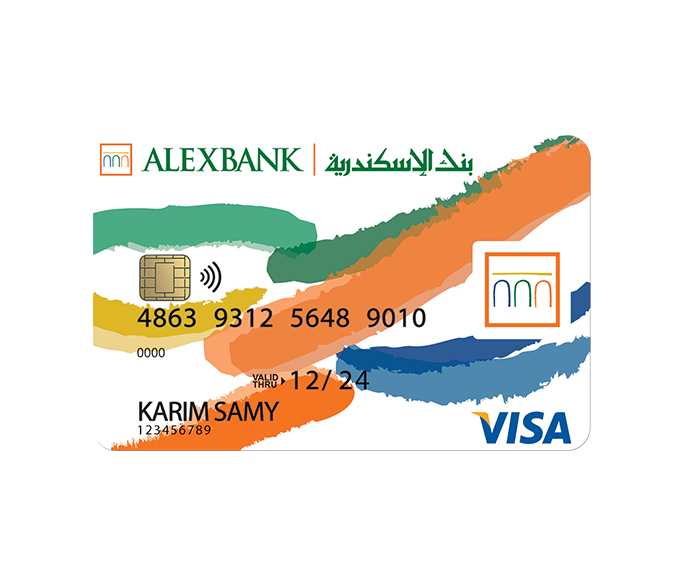 Meeza Prepaid Card
Pay your governmental transactions, pay your bills & domestic purchases easily
Reload the card and withdraw cash from any ALEXBANK ATM for free
No need to open a bank account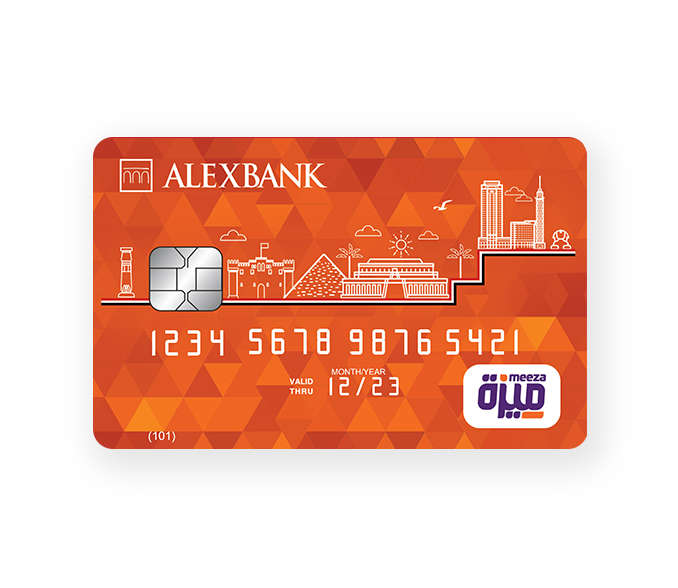 Mobile Application and Internet Banking
Access your ALEXBANK accounts easily and monitor your transactions instantly
Instant & secure Booking of Deposits through the Mobile Banking & Internet Banking without having to visit the branch
Easy transfers to your accounts or other accounts with the O-Key link, bill payments & transfers to any electronic wallet in Egypt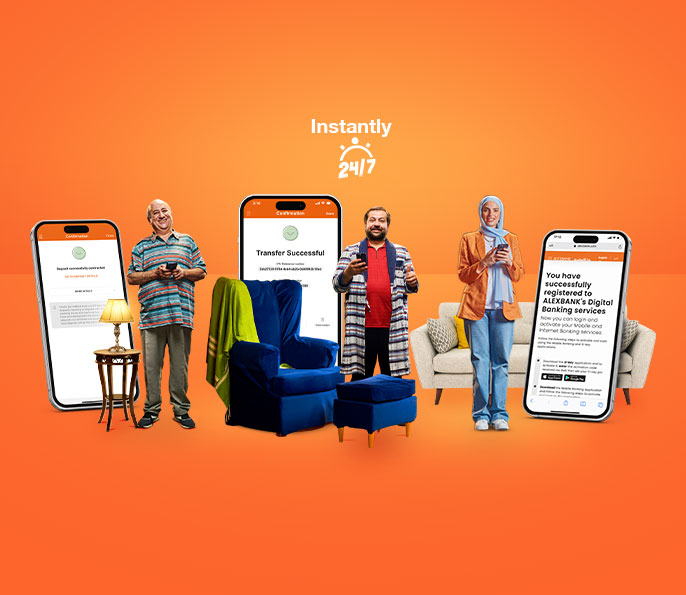 Ma7fazty Mobile Application
Combines all your essential daily money transactions in one mobile application
Fawry Services: Mobile top-up & bill payment, utility bill payment, microfinance instalment payment, donations, tickets and more
Cash In & Cash Out: Cash out/in money to your wallet from any ATM providing Card-less services, Fawry outlets or ALEXBANK branches
ALEXBANK initiatives towards women...
Ghalya
ALEXBANK launched "Ghalya" early in 2020, as a platform for multiple initiatives that aim to empower women in Egypt in the fields of Education, Employment, Economic Empowerment, and Health and Wellbeing. "Ghalya" is set to put ALEXBANK's female employees as well as women across Egypt at the center of its sustainable growth and value creation cycle.
"Ghalya" is also endorsed and driven by the bank's strategic partner in sustainable development; the National Council of Women (NCW) and its national women empowerment initiative "Taa' Marboota " supporting and empowering Egyptian women and local female entrepreneurs.
To date, "Ghalya" has directly impacted 5,500 females in Egypt focusing on violence against women, health & wellbeing, legal awareness and support, financial literacy, handcrafts, education, social inclusion, and economic empowerment. These females are of different ages and nationalities.
For more information on the initiative, please click here.
Bagaweet
Bagaweet project launched as a result of a partnership between ALEXBANK and DROSOS Foundation, with Thaat Social Enterprise as the implementing partner. Bagaweet project launched in two prominent cities in the Red Sea region El Quseir and Safaga. The Red Sea is characterized by its charming nature and unique marine environment in addition to its cultural diversity. Due to the presence of trade routes, which bypass the Red Sea, it became a hub for expatriates from all over the world and this is reflected on the local community. The Red Sea community is known for engaging in diverse economic activities which include trade, fishing, and grazing. This unique nature of activities is often reflected in artwork and designs.
Bagaweet Project not only directly impacted 81 women in El Quseir and Safaga, but it also indirectly affected the lives of their families as well, financially, technically, and socially.
Technical Impact:
The impact was reflected on the local NGOs in the Red Sea Region, as 50 women from Al Shubaan Al Muslimeen Association and 31 women from Omar Ebn El Khattab Association attended trainings and workshops for three months on 6 different crafts and 32 patterns in total (16 pattern for each city).
Financial Impact:
The project also economically empowered the Red Sea women through designing and selling these unique products.
The NGOs were economically empowered and supported through Bagaweet's revenue and sales. This allowed new channels of investment to open up for the Red Sea Region.
Social Impact:
The unique products and designs –inspired by the different Red Sea elements- encouraged consumers to know more about Bagaweet project and the cities; these products will also inspire the creation of the design hub for Bagaweet Project.
Tawasol's Community School
In efforts to renew ALEXBANK's support to Tawasol Association for Developing Istabl Antar, ALEXBANK partnered with Sawiris Foundation for Social Development, Star Care Egypt, and Sadko Group to cover the fees of tuitions, vocational training, and performing arts academy for students at Tawasol's Community School. The community school aims to achieve a full-fledged sustainable plan for the community through education the children and school drop-outs, in addition to offering employment opportunities to the school's parents and women of the community in efforts of achieving economic development.
Banati Foundation
Under ALEXBANK's strategic partnership with the Sawiris Foundation for Social Development, the project tackles the phenomena of street children in collaboration with "Banati" Foundation through providing safe accommodation in care homes, nutrition programs, medical assistance, psycho-social counselling, education, and professional training of social workers to ultimately facilitate children's reintegration into society and qualify them for the job market. In addition to reaching out to more vulnerable girls through daily care centers and mobile units.
Herfety Forsety
ALEXBANK partnered with one of the very famous and prestigious NGOs that empower female violence victims economically and socially in the handicrafts sector; Bashayer Helwan, to kick off "Herfety Forsety" project to empower more women in the creative economy and open access to marketing opportunities as well as awareness sessions on combating violence against women.
ACT by Ghalya
"Ghalya" by ALEXBANK recommenced its partnership with the Appropriate Communication Techniques (ACT) Foundation on Combatting Early Marriage in Manial Shiha area, Giza governorate. The project aims to uplift the social and economic status of girls and young women in Giza through educating them, providing them with legal, psychological support and economically empowering them through micro-projects. The project conducts various capacity building trainings, in addition to awareness sessions, and providing tailored support to the users in the needed areas.
Reviving Handicrafts in Aswan
In alignment with ALEXBANK's flagship initiative Ebda3 Men Masr to preserve Egyptian handicrafts, ALEXBANK in partnership with its long-standing partner Sawiris Foundation for Social Development and Azza Fahmy Foundation (AFF) collaborated on a 3-year project aiming to revive handicrafts in Aswan and create a new generation of skilled craftsmen through AFF's vocational training programs, job opportunities, and support for business start-ups for talented Egyptian youth in the handicraft industry.
The project contributes in showcasing the importance of the creative economy, reviving neglected cultural heritage and uplifting Egyptian artists and artisans. The project focuses on training of trainers to conduct workshops for young marginalized men and women, introduce them to the market, and provide them with necessary skills to access jobs and employment opportunities.
Waste Upcycling Training
ALEXBANK and WFP launched The Agricultural Waste Upcycling Project through ALEXBANK's flagship initiative "Ebda3 Men Masr". Through this collaboration, 25 women in Upper Egypt have acquired the knowledge and skills to transform agricultural waste to upcycled products. These products are introduced to local and global new market windows creating new value chains for achieving food security through improved green economies and innovative resource mobilization. The project complements Egypt's efforts in achieving financial inclusion through women employment and public private partnerships.
VSLA - Digital Saving Group
VSLA Digital Savings Group is a National digital savings group on boarding more than 3000 women into 150 savings groups in Asyut, with the primary objective of enabling the digital financial inclusion of women in marginalized communities.
It is a platform for women in rural areas to access financial and non-financial services using an e-wallet digital platform. The project provides digital financial products through the platform such as digital lending tailored to the women's needs and enhancing their economic and social welfare at a later stage of the project.
For more information, please click here.